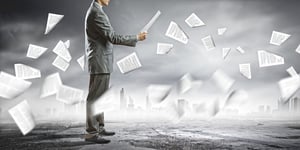 Cookie Policy
Our website (Zagwear.com) (the "Website") uses cookies and similar technologies such as pixels and Local Storage Objects (LSOs) like HTML5 (together "cookies") to distinguish you from other users of our Website. This helps us to provide you with a good experience when you browse our Website and also allows us to monitor and analyze how you use and interact with our Website so that we can continue to improve our Website. It also helps us and our advertising partners to determine products and services that may be of interest to you, in order to serve you targeted advertisements.
Cookies are pieces of code that allow for the personalization of our Website experience by saving your information such as user ID and other preferences. A cookie is a small data file we transfer to your computer's hard disk for record-keeping purposes.
Do Not Track. Some web browsers may be configured to send "Do Not Track" signals to the online services that you visit. There is no consensus among industry participants as to what "Do Not Track" means in this context. Although we do our best to honor the privacy preferences of our visitors, like many websites and online services our website does not alter its practices when a "Do Not Track" signal is received from a visitor's browser. To find out more about "Do Not Track," please visit HTTP://WWW.ALLABOUTDNT.COM.
We use the following types of cookies:

Strictly necessary cookies. These cookies enable core functionality such as security, network management and accessibility. You may disable these by changing your browser settings, but this may affect how the website functions. The legal basis for our use of functionality cookies are our legitimate interests, namely being able to provide and maintain our website.
Analytical/performance cookies. They allow us to recognize and count the number of visitors and to see how visitors move around our Website when they are using it. This helps us to improve the way our Website works, for example, by ensuring that users are finding what they are looking for easily. The legal basis for our use of analytical/performance cookies is your consent.
Functionality cookies. These enable a website to remember information that changes the way the website behaves or looks, like your preferred language or the region that you are in. The legal basis for our use of functionality cookies is your consent.
Third-party cookies. Please be aware that third parties may use their own cookies tags when you click on a link on our Website. These third parties are responsible for setting out their own cookie and privacy policies.

Please see Annex 1 for more information about the cookies we use on the Website.
The cookies we use are designed to help you get the most from the Website but if you do not wish to receive cookies, most browsers allow you to change your cookie settings. Depending on your mobile device and operating system, you may not be able to delete or block all cookies. Please note that if you choose to refuse all cookies you may not be able to use the full functionality of our Website. These settings will typically be found in the "options" or "preferences" menu of your browser. In order to understand these settings, the following links may be helpful, otherwise you should use the "Help" option in your browser for more details.

If you would like to find out more about cookies and other similar technologies, please visit WWW.ALLABOUTCOOKIES.ORG or the Network Advertising Initiative's online sources at WWW.NETWORKADVERTISING.ORG. We and our third-party partners may also use cookies and tracking technologies for advertising purposes.
Please note that deleting or blocking cookies may not be effective for all types of tracking technologies, such as Local Storage Objects (LSOs) like HTML5.
Tracking Technologies used in our emails
Our emails may contain tracking pixels that identify if and when you have opened an email that we have sent you, how many times you have read it and whether you have clicked on any links in that email. This helps us measure the effectiveness of our marketing email campaigns, make the emails we send to you more relevant to your interests and to understand if you have opened and read any important administrative emails we might send you.
Most popular email clients will allow you to block these pixels by disabling certain external images in emails. You can do this through the settings on your email client – these generally give you the option of choosing whether emails will display "remote images", "remote content" or "images" by default.
Some browsers also give you the option of downloading and installing extensions that block pixels and other tracking technologies.
CHANGES TO THIS POLICY
We may update this Cookie Notice from time to time and so you should review this page periodically. When we change this Cookie Notice in a material way, we will update the "last modified" date of this Cookie Notice. Changes to this Cookie Notice are effective when they are posted on this page.
HOW TO CONTACT US
Please contact PRIVACY@ZAGWEAR.COM if you have any questions, comments and requests regarding this Cookie Notice.
Cookie
Purpose
PHPSESSID
Auto generated session cookie by the server which contains a random long
number which is given out by the server itself.
wordpress_test_cookie
Used to check if cookies are enabled on the browser to provide an
appropriate user experience to the user.
woocommerce_items_in_cart
woocommerce_cart_hash
Helps WooCommerce identify cart content/data changes.
tk_ai
Used to store a unique ID for WooCommerce.
_cfruid
Used by Authorize.net during checkout to apply rate limiting policies.
_ga
Used by Google Analytics to track the current session data for analytics
reporting.